strawberry, blackberry, basil and grapefruit smoothies. my new carafe from work.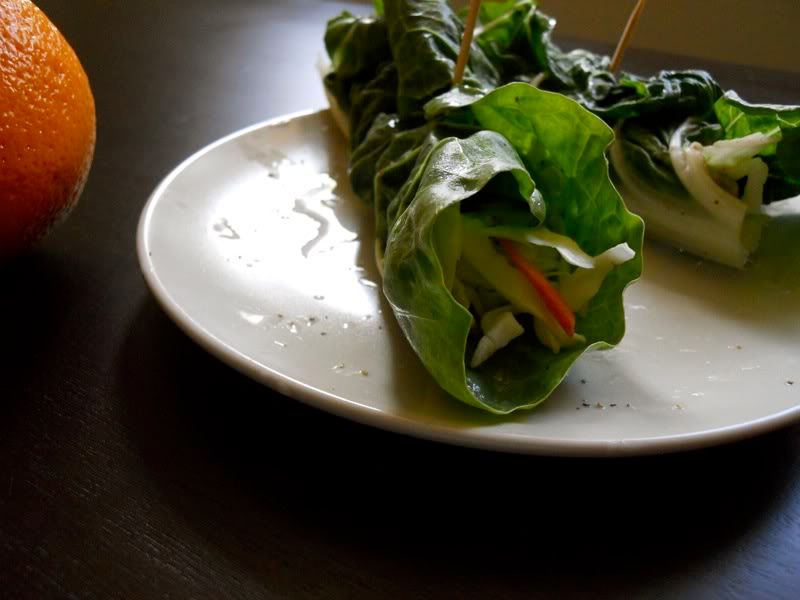 green chard rolls. inside is guacamole, raw coleslaw, lemon and pepper.
lately i've been on a kick. eating raw foods 100% the past few days and going to the yoga studio more often has really increased my mind and body's energy.